Medical imaging firm Delphinus wins FDA approval for whole-breast ultrasound screening system
Imaging specialist Delphinus Medical Technologies has gained federal approval for its new whole-breast screening system, the company announced Tuesday.
Novi, Michigan-based Delphinus gained premarket U.S. Food and Drug Administration approval for its SoftVue 3D whole-breast ultrasound tomography machine. The system should be used as an adjunct to digital mammography when screening asymptomatic women with dense breasts and does not use compression nor radiation.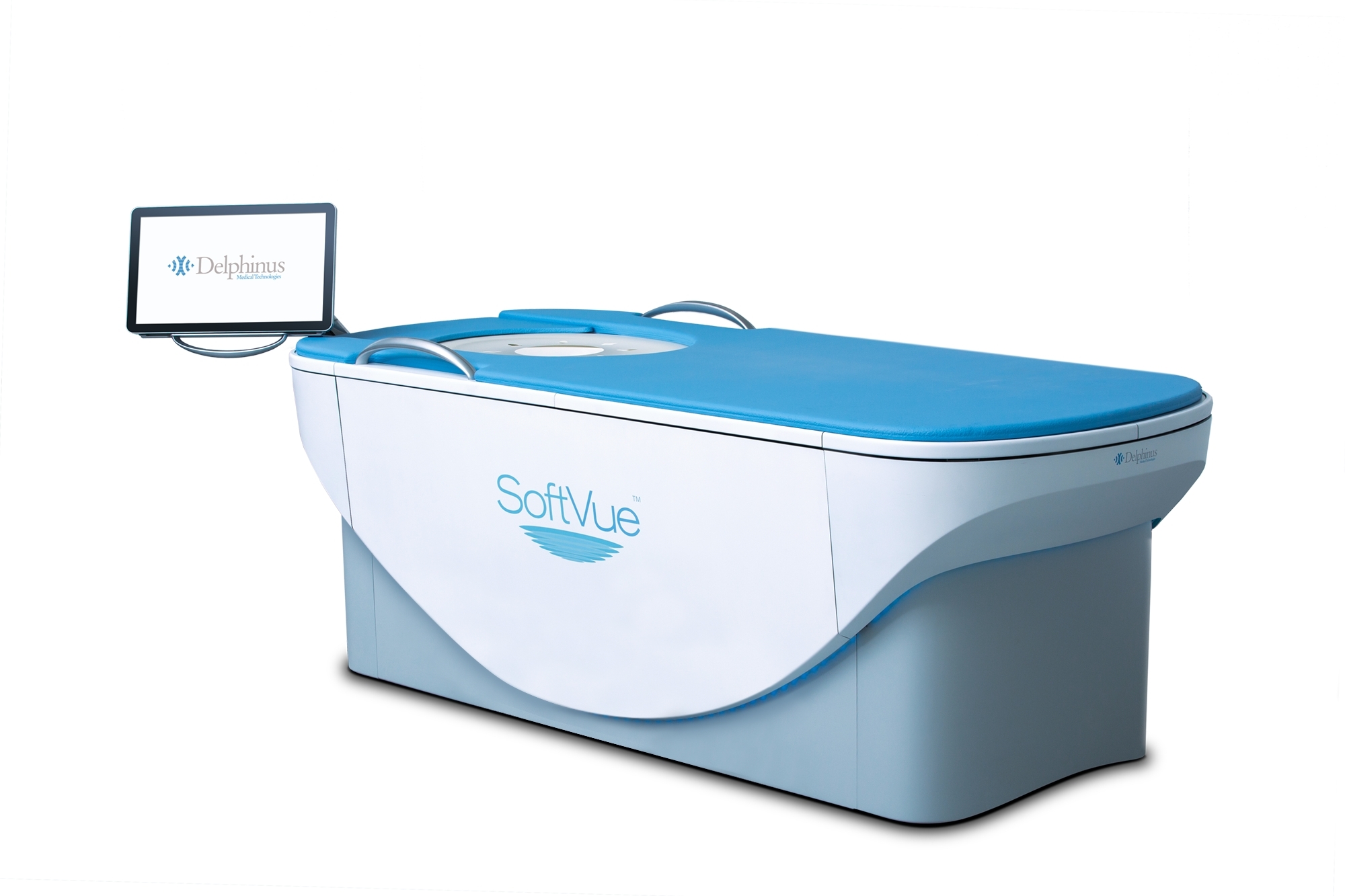 "[SoftVue] will be a game changer that will transform clinical practice with a fundamentally new, and highly impactful approach," President and CEO of the firm Mark J. Forchette said in a statement. "The … approval opens the door to a technological advance in dense breast screening that will help physicians save lives."
The approval is based on a group of multi-reader, multi-case investigations showing SoftVue enhances providers' ability to distinguish between normal and abnormal lesions. Surveys also showed 95% of women would recommend the exam to others.
"We have immense gratitude for the patients and their families, clinicians and technologists that worked so hard to make this rigorous study a success," said lead investigator of the study Mary Yamashita, who is also a clinical associate professor of radiology at the University of Southern California, Los Angeles. "We have expanded the tools available for breast cancer diagnosis, particularly in a population of women most in need of this technology."
You can read more about the approval here.
Related Articles on AI & Emerging Technologies, Economics & Policy